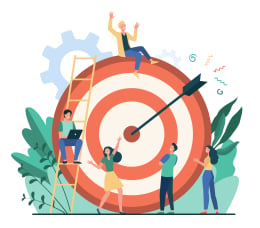 Zie je een match?
Als je op zoek bent naar een marketing bureau met veel ervaring in ecommerce, bewezen resultaten en een dedicated online marketing team dan ben je op de juiste site.
The Ecom Agency bestaat uit een team van ondernemende mensen met ieder zijn eigen expertise. Dagelijks zijn wij bezig voor de producten, merken en bedrijven van onze klanten en van onszelf. Zo heeft de founder, Auke de Geus, van The Ecom Agency ook Ballin Amsterdam opgericht en een vodka merk mede opgericht.
Wij helpen onze klanten met het groeien van hun bedrijf en het maximaliseren van de winst en omzet.
Dit doen wij door het adverteren op social media platformen zoals; Instagram, Facebook, Pinterest en Tiktok.
Daarnaast zorgen wij ook door middel van Email marketing en Google advertising dat er meer omzet en winst wordt behaald.
Wil jij ook meer uit je online marketing halen?